WLNW_T-SHIRT CLASSIC_HANDSHAKE_WHITE
$27.99
Eligible for
Free Shipping
WLNW_T-SHIRT CLASSIC_HANDSHAKE_WHITE
$27.99
Description
Artwork: Handshake
Artist: Nguyen Thanh Huy

"Wildlife, including individuals like pangolins, leopard cats, binturongs, and others, are seeing a drop in numbers, which has an impact on the biological quality of the world. The scene in which otters are yanking each other's hands, free from a perilous situation in which there is no longer a safe haven and hidden threats, threaten to wipe out all life. The song "Handshake" sends a message that we can safeguard wildlife by reaching out to save ourselves and other people, joining hands, and making tiny but significant contributions to protect all the animals and creatures."
-----
Artwork is from "Why-life needs Wildlife" - Art creative contest.

"Protecting wildlife, protecting our lives" - the goal is to raise awareness among the public and funds for protection activities; "Why-life needs wildlife?" is a creative platform that encourages participants to express their creativity to paint the importance of wildlife.
-----
Quality: 100% soft-style combed cotton.
Color: White
Size: XS, S, M, L, XL, 2XL, 3XL, 4XL, 5XL, 6XL.
Origin Country: US
Worldwide shipping.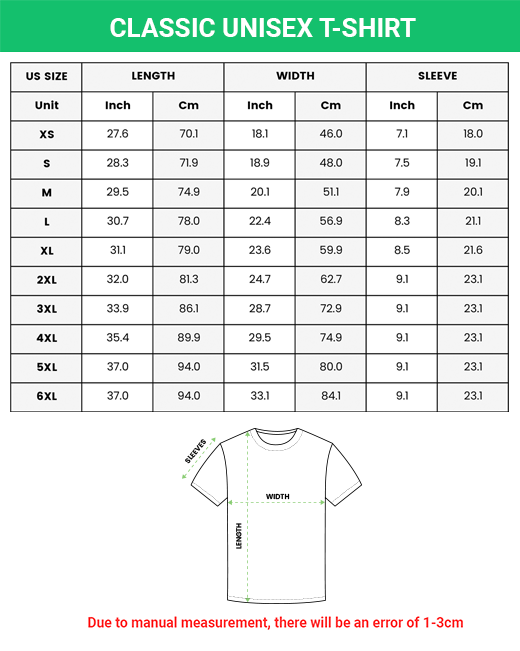 Shipping Info
Worldwide shipping available. Shipping fees and delivery time depends on the country and total weight of items in your order.
Tip: Buying 2 products or more at the same time will save you quite a lot on shipping fees.
View our full return & refund policy here.