SVW Pocket Hawaiian Shirt_White background
$51.90
Eligible for
Free Shipping
Description
Made from premium polyester, our range of custom Hawaiian Shirts offers superior durability and comfort, very suitable for the summer.
Fabric: 100% woven polyester fabric. The fabric is just the right thickness, ensuring a cool vibe.
Open neck with notched collar.
Side vents, straight bottom, and hemmed sleeves.
Full button front closure.
Patch Pocket on the left side chest to conveniently store keys, phones or wallets.
Unisex Style.
Slender and flattering cut showcases the elegant drape of the fabric.
Perfect length for wearing on its own or unbuttoned as a light outer layer.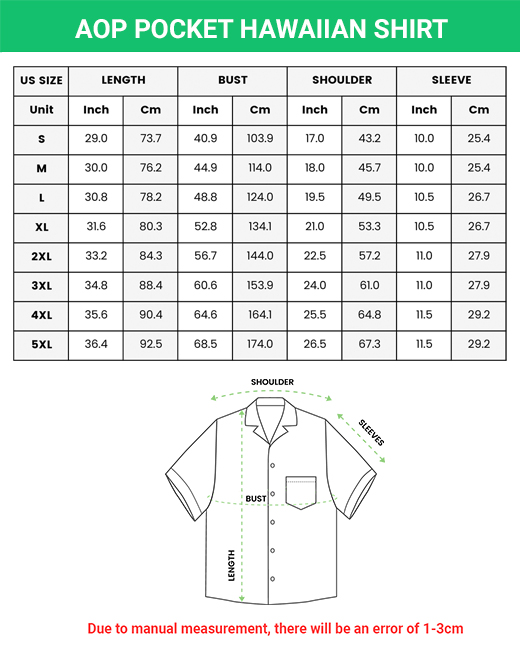 SVW Pocket Hawaiian Shirt_White backgr...
$51.90